Choose our well repair services for efficient and long-lasting solutions.
Every well owner understands the frustration of dealing with well repair issues. A malfunctioning well can quickly disrupt your daily life and activities, whether it reduces your water flow or brings your entire system to a halt. Fortunately, at Barefoot's Well Drilling and Pump Service, we are here to provide prompt and professional well repair services throughout the High Point, North Carolina region.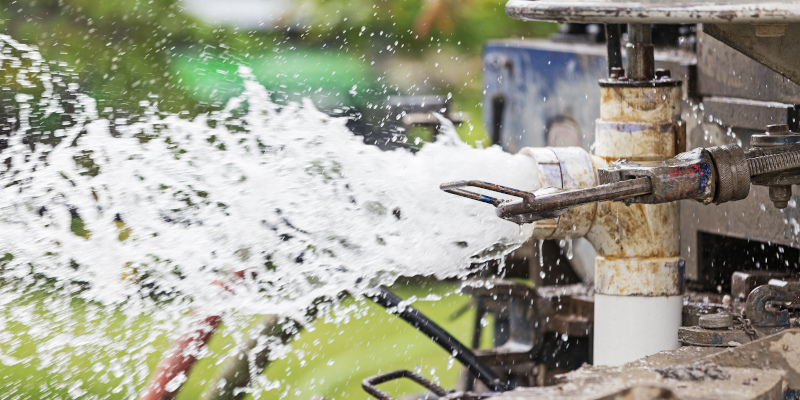 A well can face various issues over its lifespan. If you need well repair services, you might notice low water pressure, an inconsistent water supply, unusually high energy bills, and in some cases, total water loss. These issues can be caused by several factors, such as a malfunctioning pump, a clogged well screen, or even seasonal changes in water levels.
However, when you reach out to our team, there's no need to stress over these problems. Our team of well repair experts is equipped to diagnose and fix any well issues you may face. We can thoroughly inspect your well system, identify the root cause of the problem, and implement effective repair solutions that will get your well back in top working condition.
We don't just fix the problem and forget about it, either; we strive to provide long-term solutions that prevent issues from recurring. Our goal is to improve your well's performance and increase its lifespan with every well repair service we provide. Furthermore, we understand that a well problem can cause significant disruption to your routine, so we aim to complete our repair work as efficiently as possible to minimize any inconveniences for you and your family.
We take pride in our ability to provide top-notch well repair services that all our clients can rely on. Whether you need a minor repair or a major overhaul, we have the knowledge and experience to handle it all. Choose us for your well repair needs and experience the peace of mind that comes with professional, reliable service.
---
At Barefoot's Well Drilling and Pump Service, we offer well repair services in Goldsboro and High Point, North Carolina.
Similar Services We Offer: